MK builds your individual clean room from lightweight GFK panels
In the planning and construction of cleanrooms, in addition to the highest technical requirements, the right choice of wall and ceiling surfaces is particularly crucial. The walls and ceilings in clean rooms must be smooth, free of cracks and easy to clean. Furthermore, resistance to common cleaning agents and disinfectants and as flush as possible transitions between components are required.
Build individually with cleanroom panels
MK Versuchsanlagen use the Freva GRP cleanroom panels for the construction of individual cleanrooms. With their outstanding hygienic properties, Freva cleanroom panels are ideal for installation in highly sensitive work areas. The panels are custom-made and individually adapted to the project needs.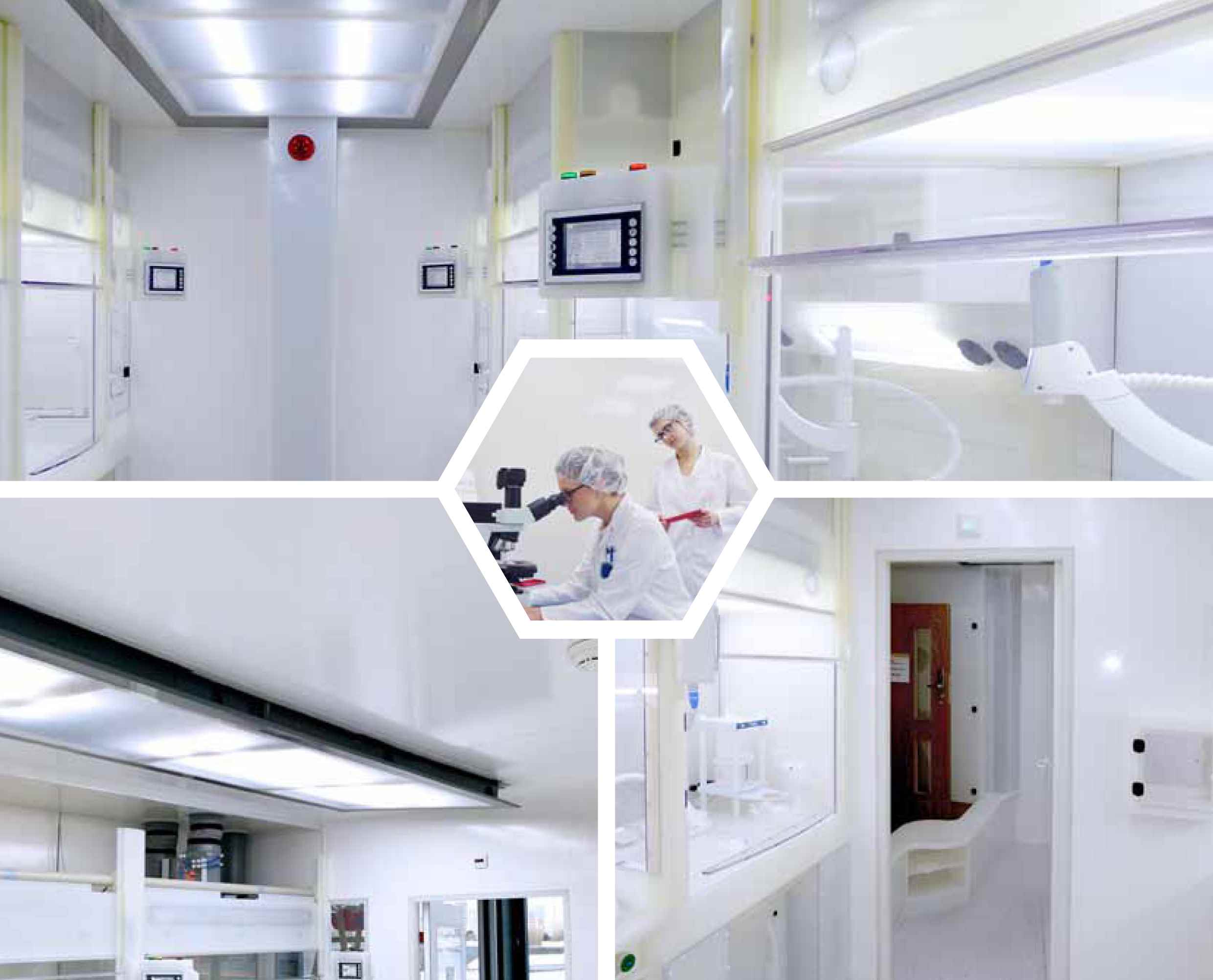 Sealed surfaces with flush-mounted installation parts
The cover layers are made of GRP, which are additionally sealed with a special GELCOAT coating. The surface is therefore light and smooth, easy to clean and resistant to various salts, acids and chemicals (resistance list available on request). GRP is distinguished by its high stability and scratch resistance. In combination with a hygienic top hard joint and the flush-mounted installation parts developed by MK Versuchsanlagen, individual metalfree cleanrooms are created for special applications.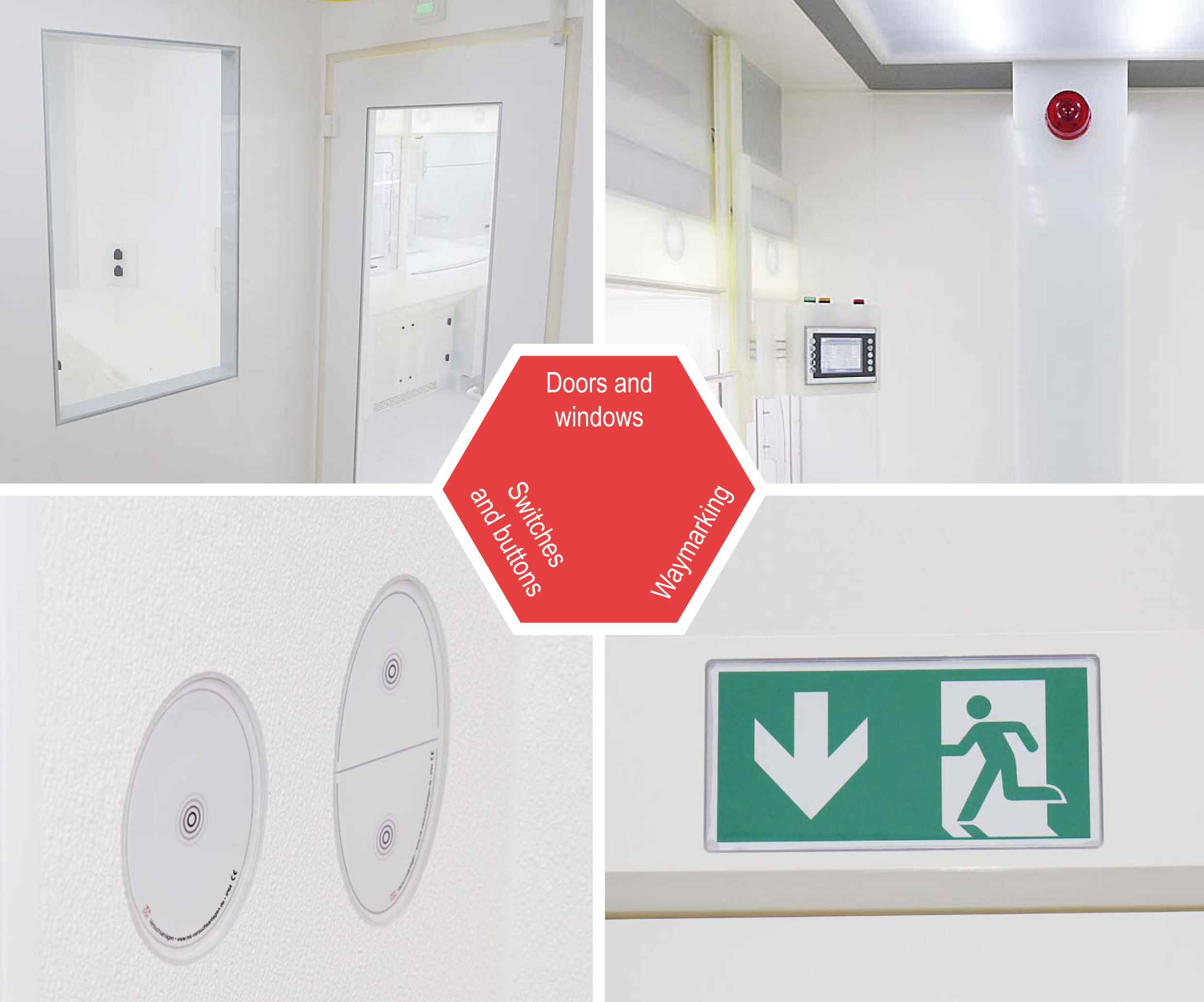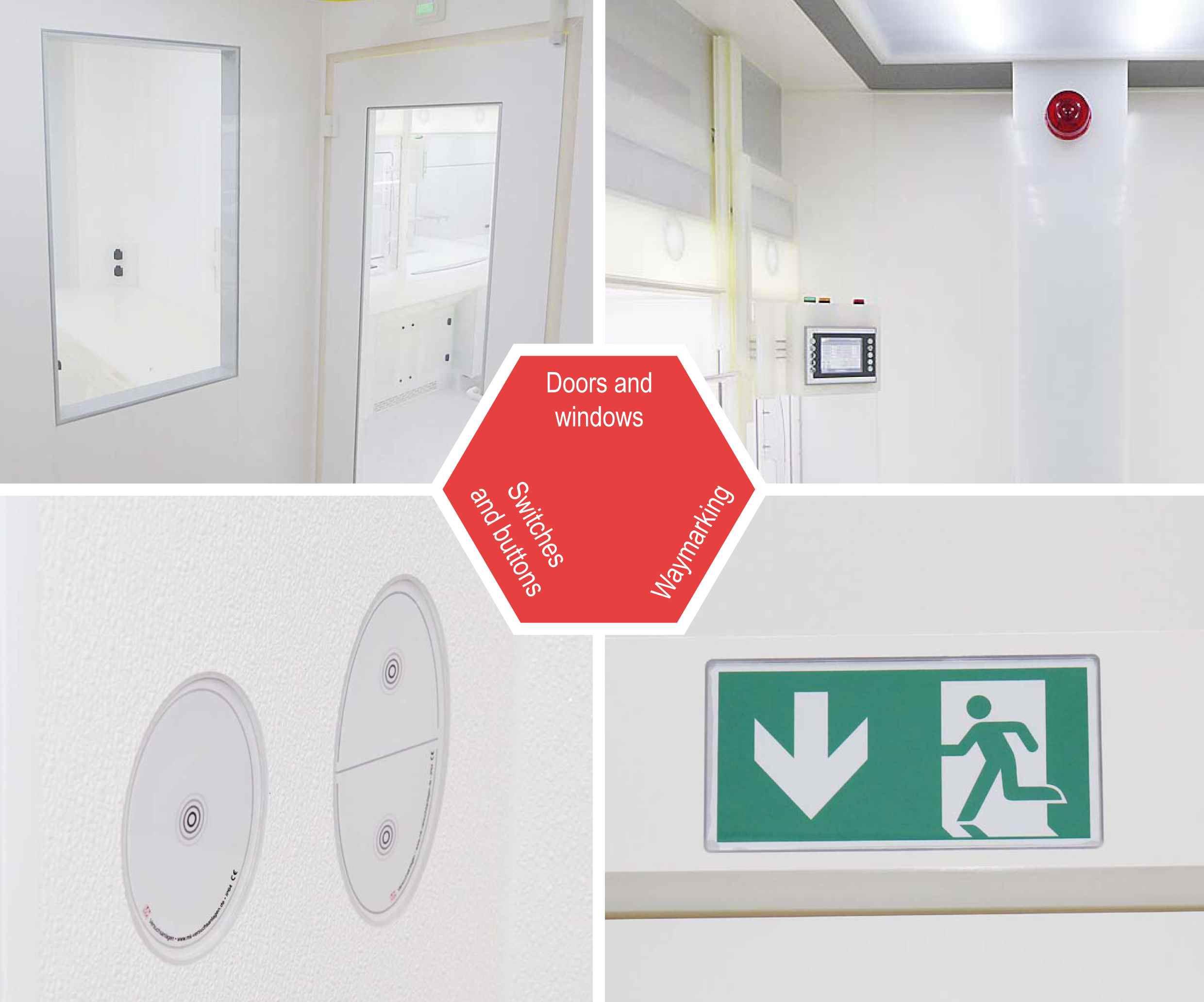 Freva AntiBac creates sterile surfaces
If the hygienic requirements are particularly stringent, the Freva cleanroom panels can also be provided with an antibacterial surface effect. Freva AntiBac has all the advantages of a "normal" GRP topcoat and is additionally coated with an antimicrobial GELCOAT coating Nanosilver particles. The highly effective silver additive has an invariably disinfecting effect and makes a significant contribution to improving hygiene and germination. Freva AntiBac neutralizes over 99.9 % of all bacterium on its surface sustainably and efficiently.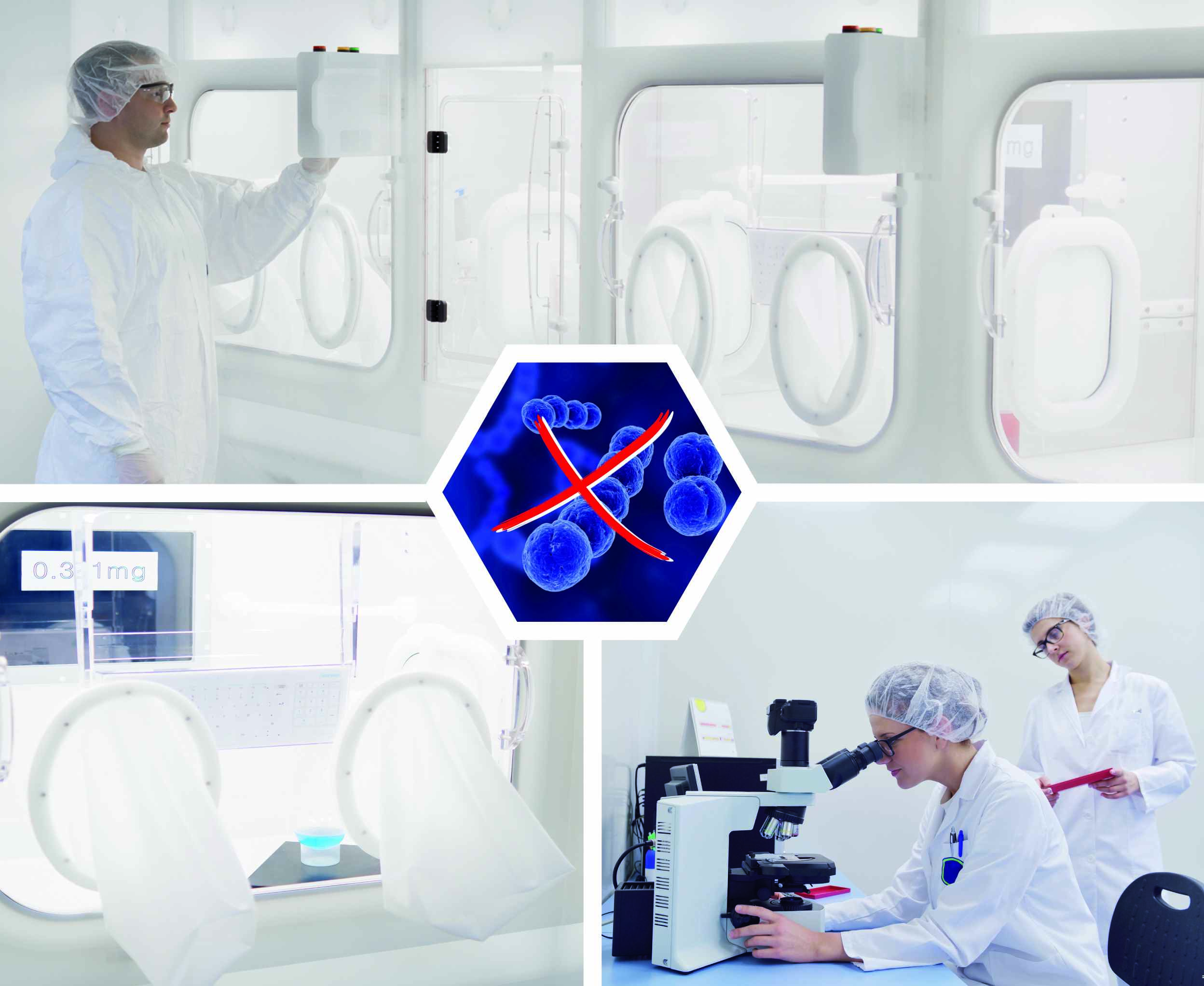 All cleanrooms can be designed individually according to customer requirements and needs. Please contact us, we will assist you in solving your problems individually.