Metalfree workstation construction
Contamination-free sample preparation
Our corrosion-protected and particle-free workstations are characterized by their modular construction. Various combination possibilities allow you to arrange your individual work environment. Each workstation consists of three modules:
Head module: controls ventilation system with purified laminar flow
Center module: individual workspaces and front gate variations
Base module: customized base for additional stowage or leg room
The metal free design enables contamination-free sample preparation of the highest level for instance in trace analysis or in semiconductor research.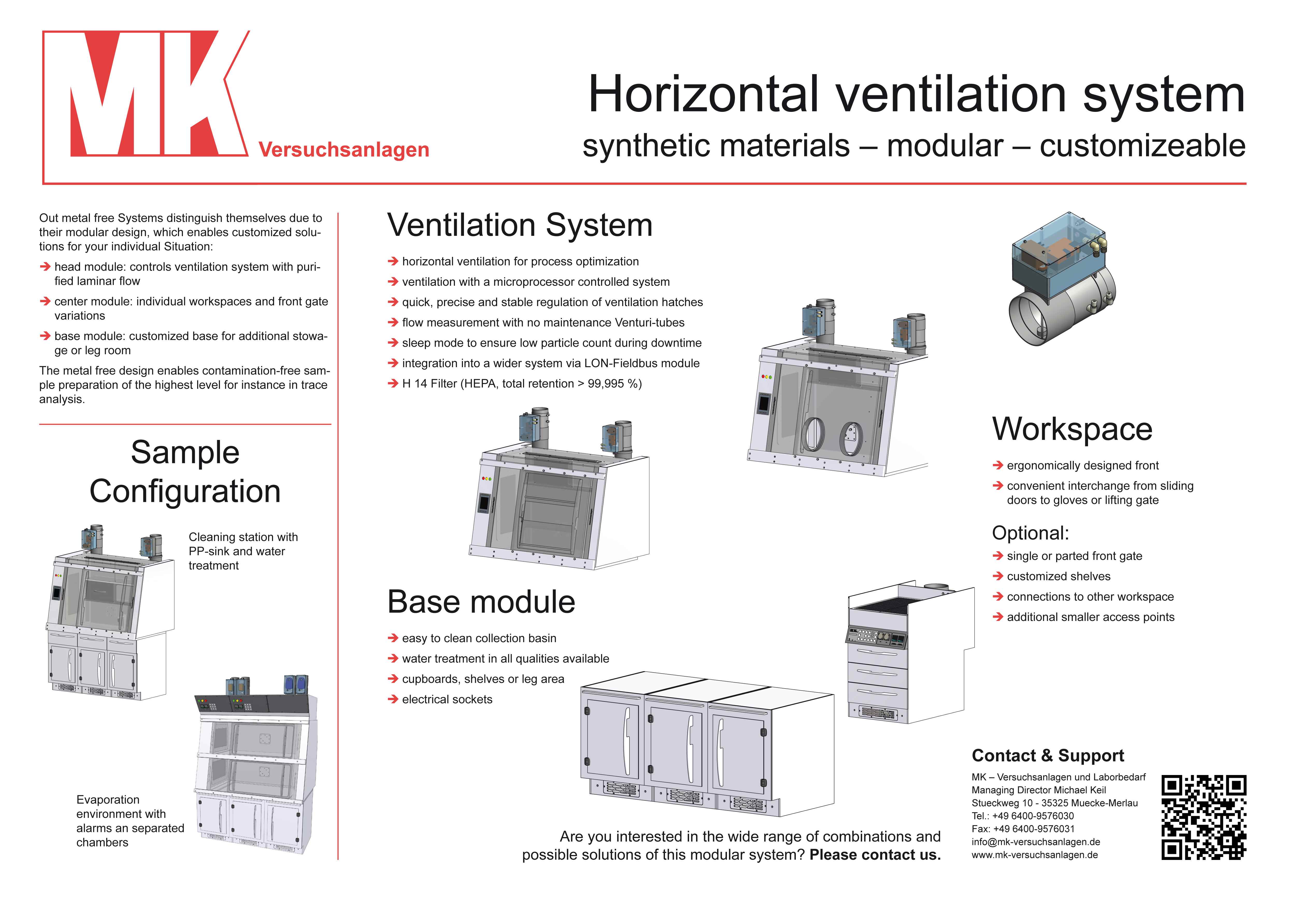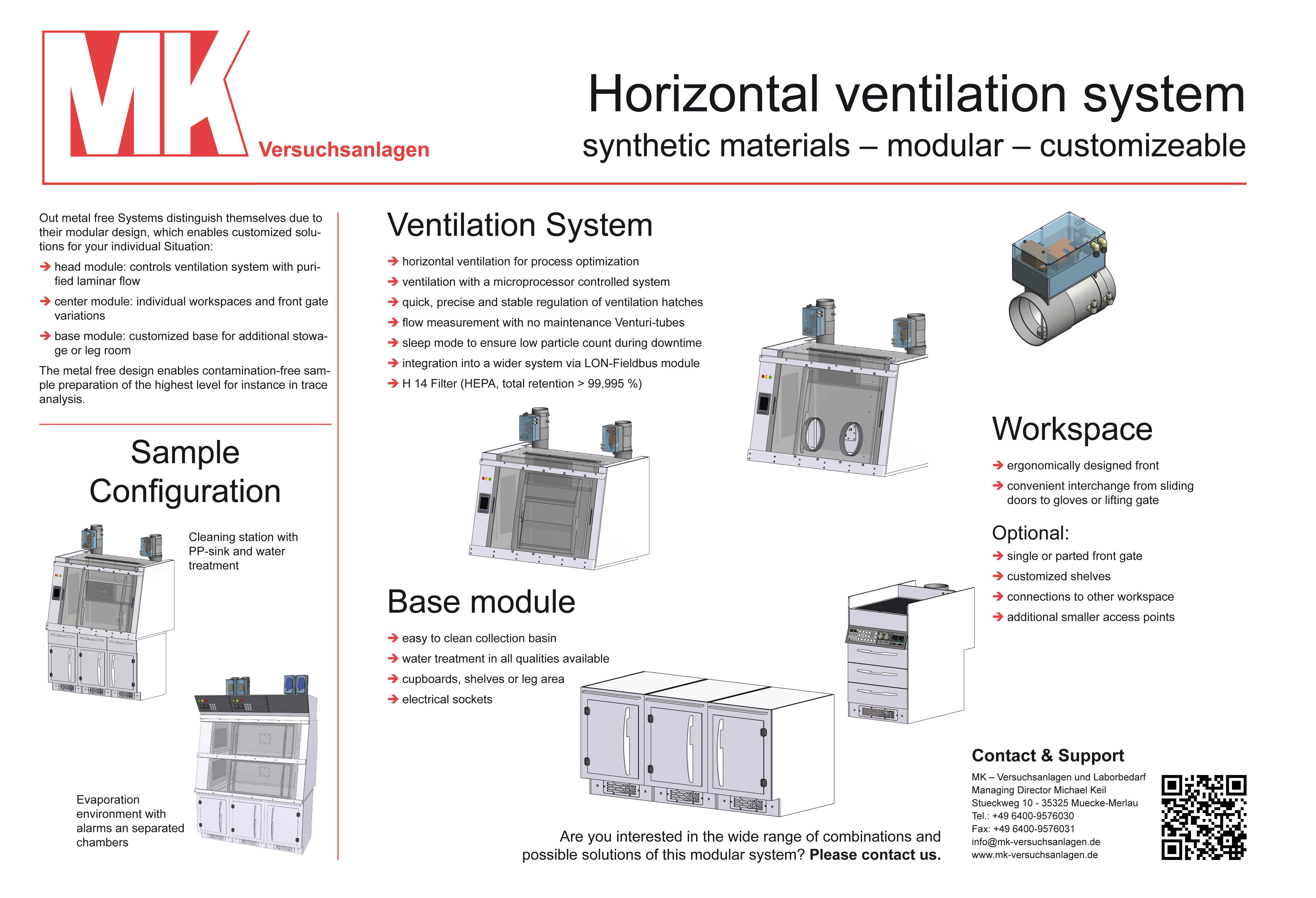 In addition to horizontal laminar flow workstations, we also develop and design vertical laminar flow plants, individually designed to meet your needs.
Show Horizontal ventilation system Datasheet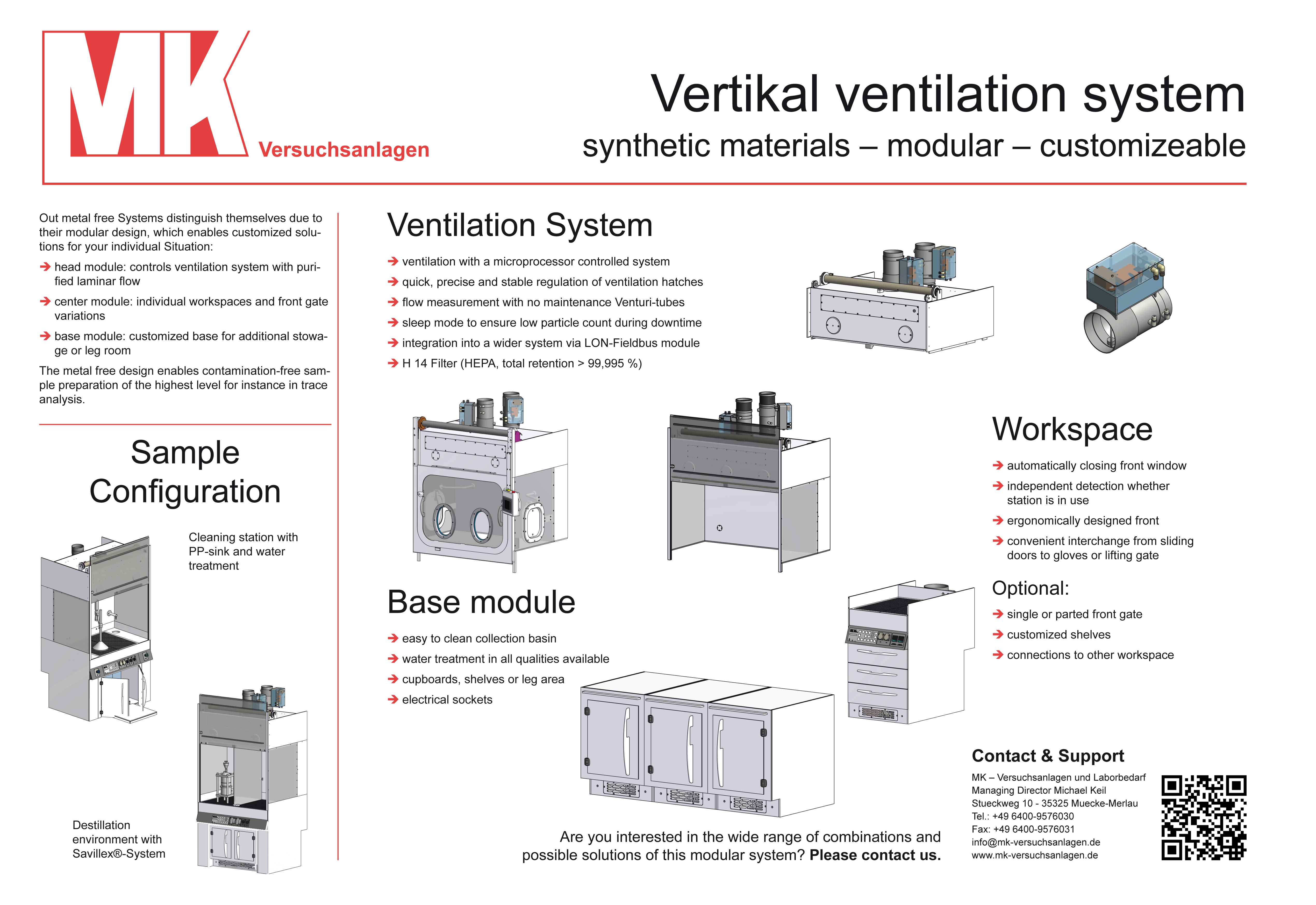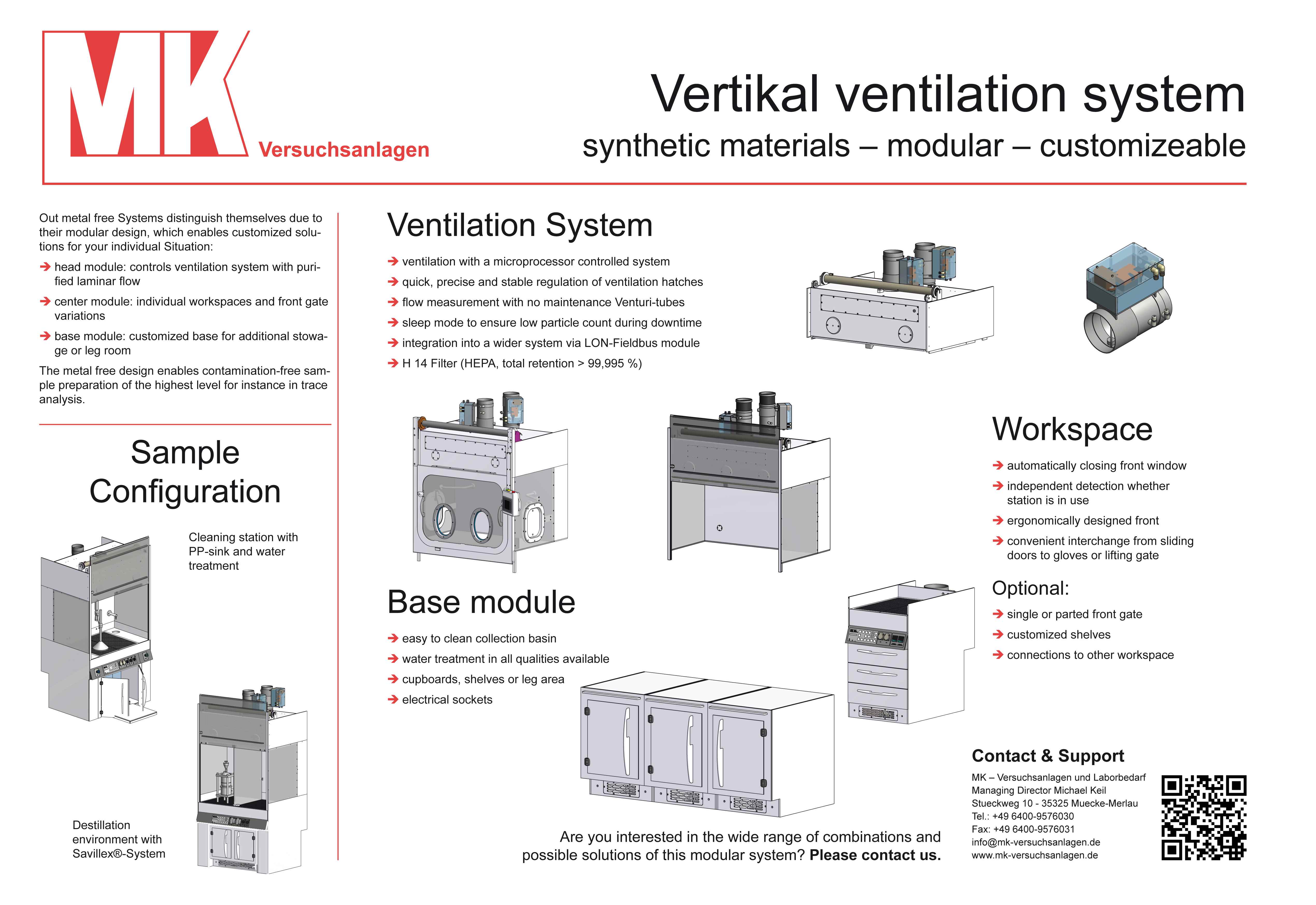 Show Vertikal ventilation system Datasheet