Equipment for metalfree workplaces
Quick Dump Rinse
(QDR)-Basin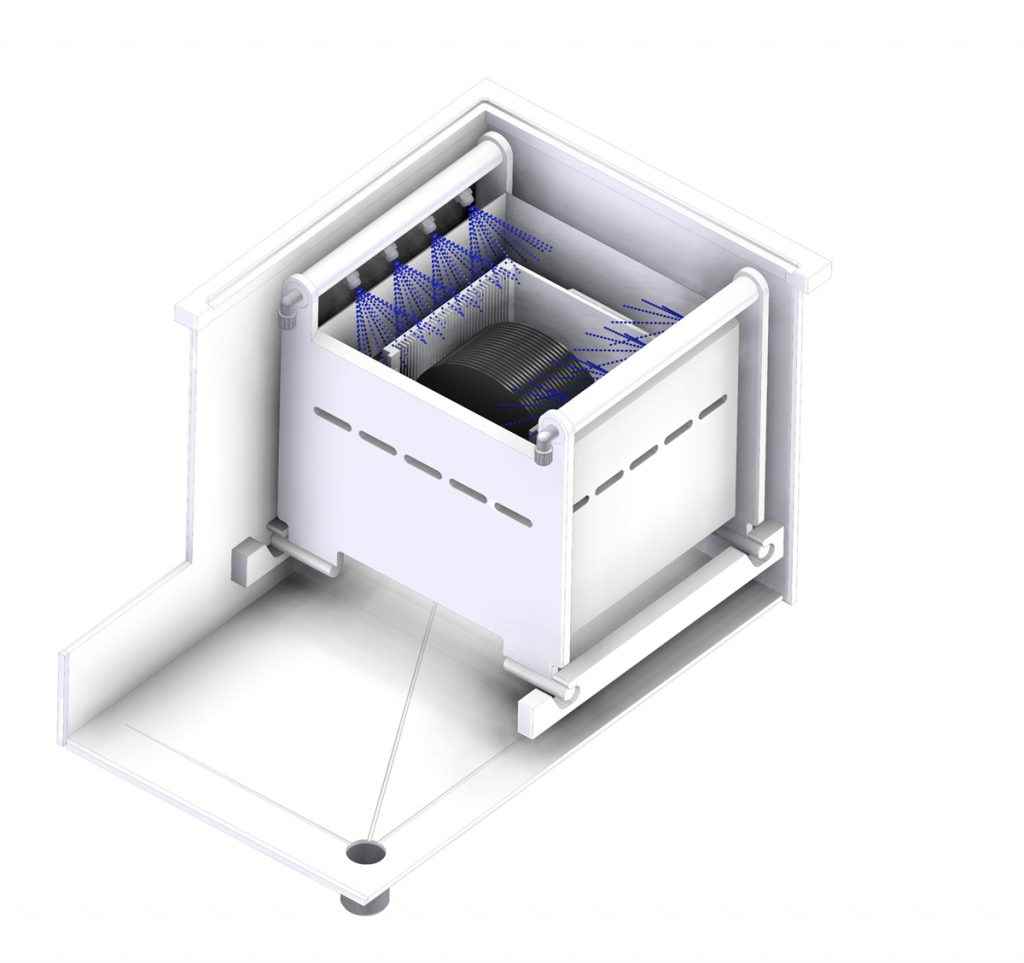 After the chemical treatment of semiconductor wafers for cleaning, etching or stripping applications, it is important to rinse all components properly to avoid chemical residues. Once removed from the chemical bath, the semiconductor plate surface is still covered with chemicals that cause a continuous chemical process outside the bath. This chemical process can lead to over-etching or detachment, resulting in production downtime.
To avoid these problems, it is necessary to rinse the semiconductor wafers properly with Dl water using a quick dump rinse or a quench.
The Quick Dump Rinse (QDR) basin has a modular design. It is therefore possible to disassemble the QDR tank into two separate components and remove them from the system. Additional comfort is provided by the spray and drain system, which is designed to be removed, cleaned or replaced together with the process tank.
Show Quick Dump Rinse (QDR) basin Datasheet
Metalfree furniture
Exhaust air scrubber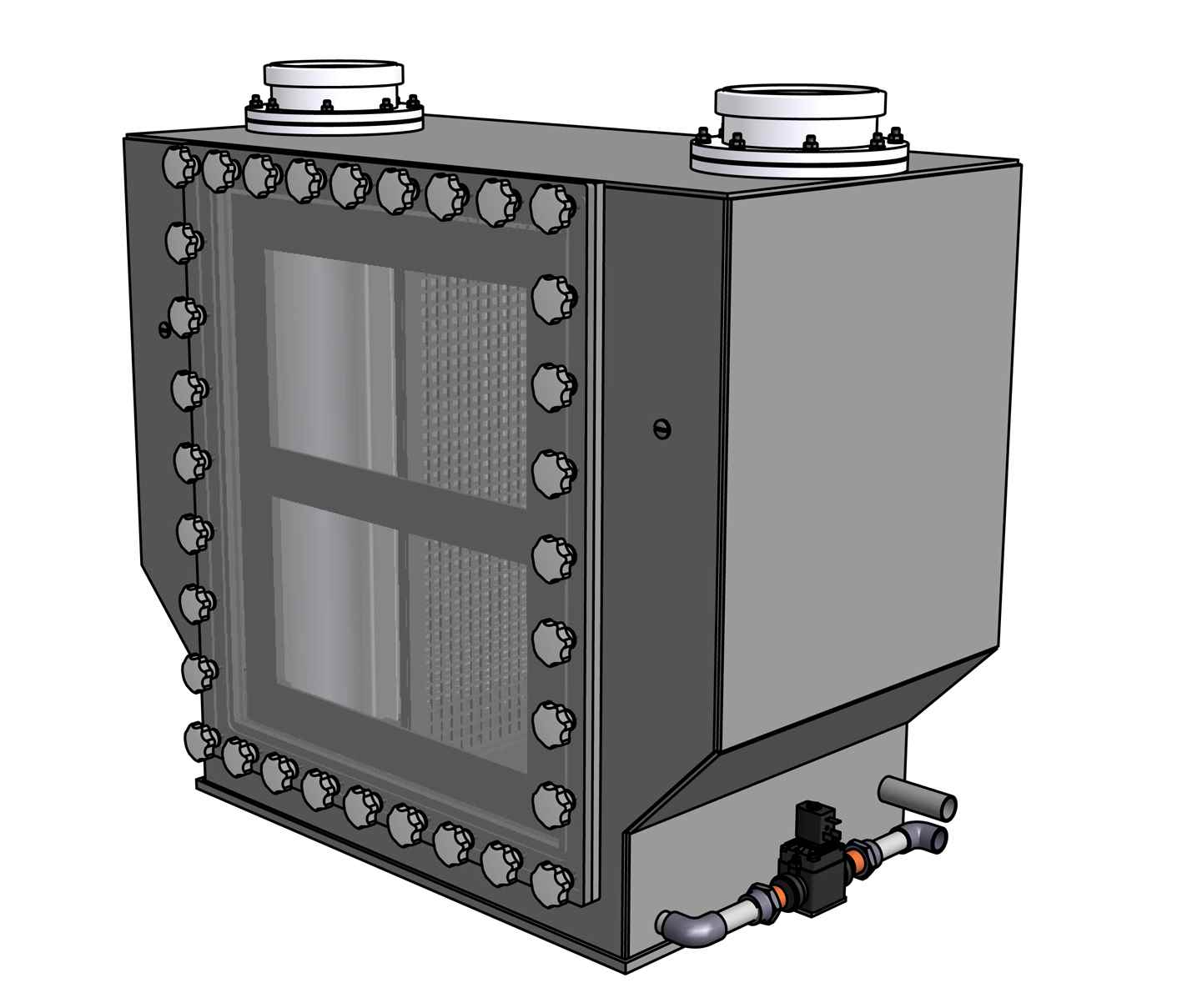 Spray absorption system for the cleaning of smoke and process
gases
Compact design
Completely manufactured from modern thermoplastics
Horizontal airflow
High humidification performance with optimal flowrate current
Prevention of washing liquid outlet by droplet separator and filters
Water is used as washing liquid
High operating safety
Calibrated to operate with our metalfree workstations
Individual control settings
Show Exhaust air scrubber Datasheet
Ultrasonic cleaning device
Oscillating tank: Interior dimensions Dia 214 mm, 103 mm high
Degree of protection: IP 64
Time switch: 1 – 15 min and ∞ adjusted by software
Show Ultrasonic cleaning device Datasheet
Hot Plates
Totally coated with PTFE
Complete coated connection line
20 years tested of coating in toughest environmental conditions
and applications
Low weight
Special consistent heat distribution
Very fast warming on low energy consumption
Save long-term operation by two separate safety devices
IP67 protected connection plug for simple connection in
application room
Show Hot Plates Datasheet
Thermal digestion unit (TAE)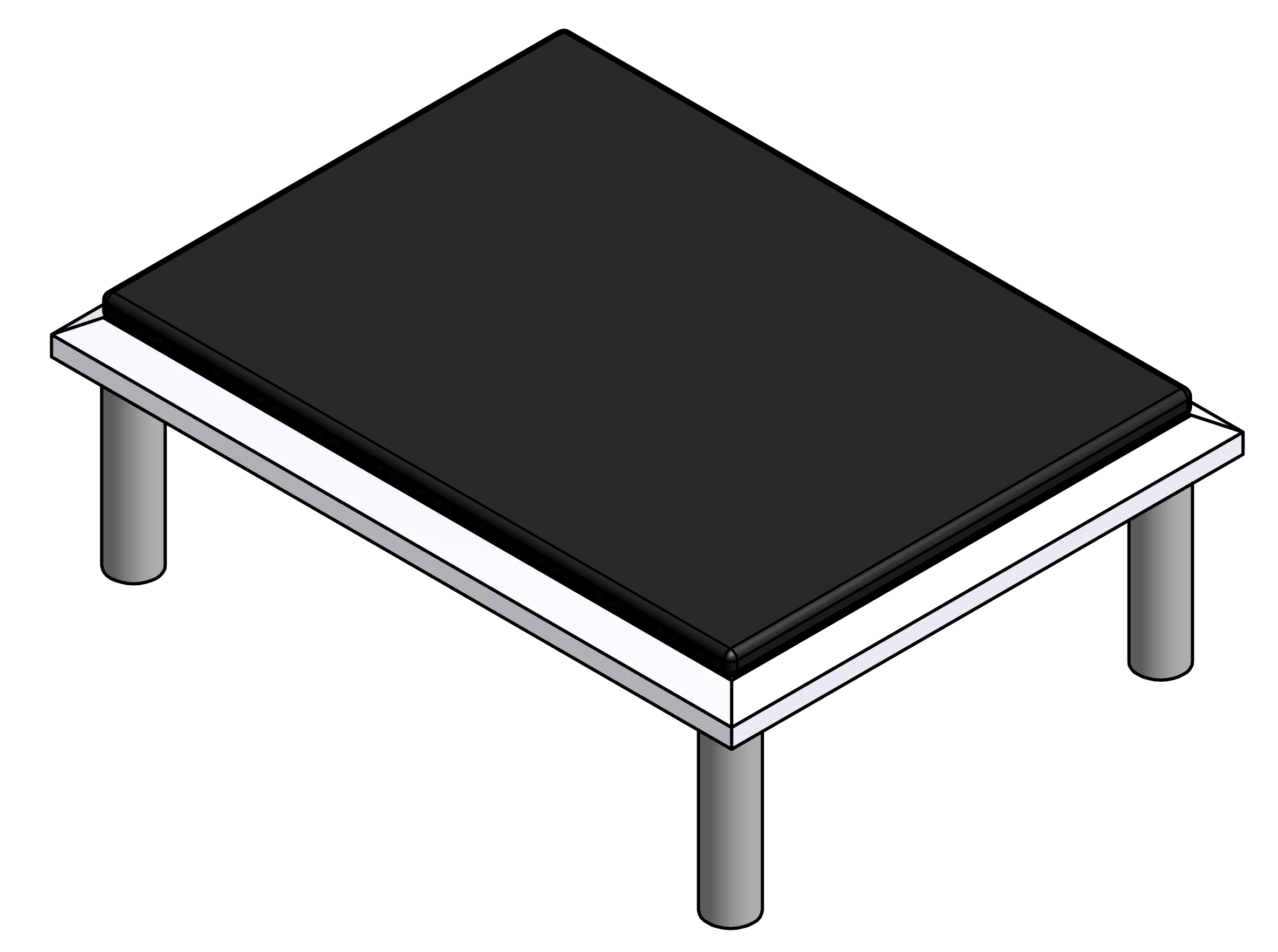 Specifically designed for applications in ultra-trace analysis for
thermal digestion of samples
Totally coated with PTFE
Complete coated connection line
20 years tested of coating in toughest environmental conditions
and applications
Lightweight
Special consistent heat distribution
Very fast warming on low energy consumption
Preprogrammed control for individual sample processing
Save long-term operation by two separate safety devices
IP67 protected connection plug for simple connection in
application room
Show Thermal digestion unit (TAE) Datasheet
Example equipment for metalfree workplaces